Welcome to Uganda, a birdwatcher's paradise! With its diverse habitats ranging from savannahs and wetlands to forests and mountains, Uganda offers an incredible array of bird species waiting to be discovered. Here we will let you know the top hotspots for bird watching in Uganda, highlighting the must-visit locations for avid birdwatchers. Grab your binoculars and get ready to explore the avian wonders of Uganda!
Bwindi Impenetrable National Park:
Known primarily for its population of endangered mountain gorillas, Bwindi Impenetrable National Park is also a haven for birdwatching enthusiasts. Home to over 350 bird species, including 23 Albertine Rift endemics, this lush forest is a must-visit destination for any birder. Keep an eye out for iconic species such as the African Green Broadbill, Grauer's Swamp Warbler, and the beautiful African Emerald Cuckoo.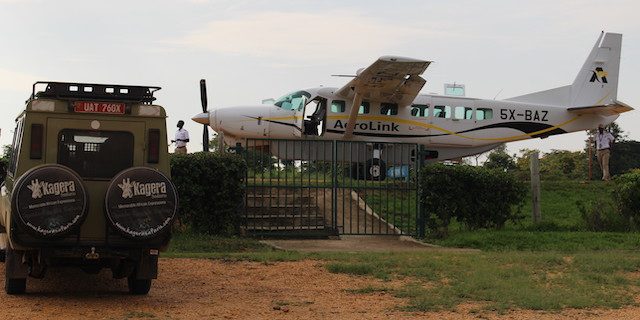 Queen Elizabeth National Park:
Queen Elizabeth National Park, located in the southwest region of Uganda, is renowned not only for its abundant wildlife but also for its exceptional birdlife. The park's varied ecosystems, encompassing savannahs, wetlands, and forests, provide a habitat that attracts an impressive array of over 600 bird species. Keep your binoculars ready to spot the African Skimmer, Martial Eagle, Shoebill, and numerous waterbirds along the Kazinga Channel.
Murchison Falls National Park:
Located in northwestern Uganda, Murchison Falls National Park offers a unique birding experience amidst its stunning landscapes and the thundering Murchison Falls. Explore the park's riverine forests, grasslands, and acacia woodlands to encounter species such as the Goliath Heron, Abyssinian Ground Hornbill, Secretary bird, African Finfoot, and the rare Puvel's Illadopsis.
Kibale National Park:
Renowned as the primate capital of East Africa, Kibale National Park is also a birdwatcher's delight. The park's lush tropical rainforests are home to approximately 375 bird species, including the elusive Green-breasted Pitta, African Pitta, Yellow-spotted Barbet, and the African Grey Parrot. Don't miss the opportunity to join a guided nature walk to maximize your bird sightings.
Semuliki National Park:
Nestled within the Albertine Rift Valley, Semuliki National Park is a hidden gem for birdwatchers seeking unique and rare species. With its lowland rainforests and swampy habitats, the park is home to over 440 bird species, including the striking Shoebill, Nkulengu Rail, Congo Serpent Eagle, and the highly sought-after Yellow-throated Cuckoo.
Conclusion:
Uganda's top birding hotspots offer an unmatched opportunity to observe and appreciate the country's rich avian diversity. From the dense forests of Bwindi to the vast wetlands of Queen Elizabeth National Park, each location provides a unique birding experience. So, grab your field guide, pack your camera, and embark on an unforgettable journey through Uganda's incredible birdlife. Happy bird watching in Uganda!