Uganda and Rwanda are two countries that are often overlooked by tourists, but are actually two of the best destinations for wildlife safaris in Africa. These destinations provide unparalleled experiences that are exclusive to these countries, making them the perfect location for wildlife enthusiasts seeking a one-of-a-kind adventure.
A diverse range of primates, such as the renowned mountain gorillas, can be found in Uganda. The Bwindi Impenetrable National Park is one of the best places to see these magnificent creatures up close, and it is estimated that half of the world's population of mountain gorillas can be found here. In addition to gorillas, Uganda also has other primates such as chimpanzees, colobus monkeys and golden monkeys, which can be seen on guided tours. The Queen Elizabeth National Park is another popular destination, where visitors can see a range of wildlife including elephants, lions, hippos, crocodiles, and various species of antelope.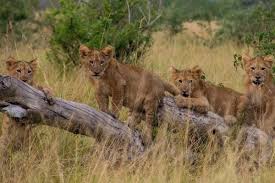 Rwanda is also home to a significant population of mountain gorillas, which can be seen in the Volcanoes National Park. The park is home to 10 habituated gorilla families, and visitors can take part in guided treks to see them up close in their natural habitat. Rwanda also has other primates such as golden monkeys, as well as a variety of other wildlife such as elephants, giraffes, zebras, and various species of antelope. Akagera National Park is another popular destination that many tourists want to visit. Tourists can observe a diverse selection of animals while being led by a guide.
Both Uganda and Rwanda have made significant investments in conservation efforts, which have helped to protect their wildlife and natural habitats. These efforts have also created opportunities for sustainable tourism, which allows visitors to experience these amazing creatures in their natural habitat while supporting local communities.
White water rafting, hiking, and bird watching are among the many outdoor activities that visitors can relish in while exploring Uganda and Rwanda. The region is also rich in culture and history, with opportunities to visit traditional villages and learn about the local way of life. Visitors can also explore the region's dark past by visiting Rwanda's genocide memorials.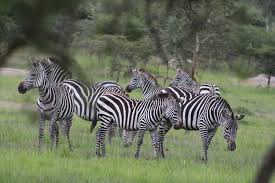 To sum up, Uganda and Rwanda are among the top destinations for wildlife safaris, providing unparalleled experiences that are exclusive to these countries.
From gorilla trekking to bird watching, these countries offer something for everyone, while also supporting local communities and conservation efforts. So why not book your next wildlife safari to Uganda or Rwanda and experience the beauty and wonder of Africa's wildlife up close?