This safari will give you an opportunity to experience the best of Kenya – Masaai Mara which is home to the Big five and endless plain and the beautiful beaches of coastal Kenya giving you the much needed rest and experience of Africa. You will start with the wildlife of the Big 5 in Masaai Mara and the numerous wildebeest ending with relaxing time enjoying the ocean and the white sands.
Itinerary
Day 1: Transfer to Maasai Mara national reserve

Kenya is home to some of the best wildlife encounters in the Masaai Mara national reserve. Today you will take a flight from Nairobi on a bush plane or you can choose to drive to the Masaai Mara reserve depending on your budget and your preferences. If you take a flight, you will arrive in the morning, check into your lodge and later have lunch. You can choose to relax at your lodge or plan for an evening game drive in the Maasai Mara game reserve.
Drive time – 6 hours OR  Schedule flight time – 45 minutes
Bateleurs Camp / Kichwa Tembo / Mara plains camp / Little Governors / Sanctuary Olonono / Angama Mara
B, L & D
Day 2 & 3: Game drive in Maasai Mara

Masaai Mara national reserve is a conservation with the most exciting safari experiences in Kenya. The game drive are fulfilling keeping one engaged on a morning game drive especially in search of the predators that often go into hiding when the heat from the sun is unbearable, you will also have opportunities for an evening game drive.
Some people prefer to take full day game drives in Kenya's finest wildlife park – leaving the lodge with packed lunch and exploring most of the park during the day. The game drives takes us in search of Africa's big five and other wildlife. Wherever you go in vast Maasai Mara, you will see a lot of wildlife.
You have an option for a cultural visit to a Maasai Manyata where you will visit a homestead, learn about their life in this village, how they co-exist wit the wildlife and their daily activities, food, cultural songs and dance.
B, L & D
Day 4: Transfer to Diani Beach

Diani beach is one of the most beautiful beaches in Africa and the world at large with amazing all year weather. You will be transferred to the airstrip for a flight to Nairobi and later connect to Diani beach for a relaxing time at the beach. You will arrive in the afternoon where you will spend it at leisure in the resort taking in the beautiful sights of the ocean and palm trees. Enjoy a restful time in this beautiful place.
Schedule flight time 
B, L & D
Afrochic Diani
Day 5 & 6: Diani Beach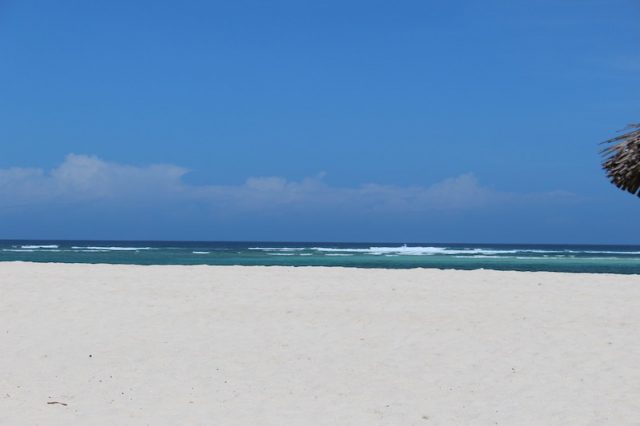 Your next fews days will spent here on the white sands of Diani  beach at leisure with an option of engaging in water sports at your own cost. Diani beach is an endless sight to with flawless long stretch of white sand hugged by lush forest.
There are various activities you can choose to engage in while in this area: visit the colobus conservation, art gallery, sky dive, Dhow safari, kayak kinondo sacred forest, snockerling and diving etc. Depending on your adventure desire levels, you will partake in any of these activities.
B, L & D
Day 7: Transfer to Nairobi for Departure Flight

Depending on your flight time, check out of the hotel and take a local flight to Nairobi where you will proceed for your international flight.
B & L