Are you in Kampala or do you plan to visit Kampala soon? Welcome to the capital of Uganda – the Pearl of Africa. Kampala is major city in Uganda making it a grand centre of convergence for diversity. There is a myriad of tribes and races in Uganda and you are likely to find each represented in Kampala. Therefore you look forward to the experiences you will gather in this bustling city. We compiled a list of 5 things you should do while in Kampala
Tour Cultural/Historical Site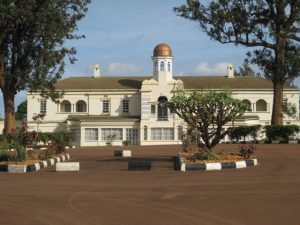 Despite the advancement of contemporary Ugandan society, culture and its tradition are held dear by the Ugandan people who each belongs to a particular tribe with clans and customs. This is evident in the different cultural Institutions that grace the country, some with establishment dating as far as the pre-colonial era.
Kampala houses the Bulange (Buganda Parliament) in Mengo, which  is the administration seat of the Buganda kingdom – currently the largest in Uganda. You will have views of the Royal mile leading to Lubiri Palace. Visit the Wamala tombs where the fallen kings of Buganda are buried.
For an experience on each of the tribes in Uganda, consider visiting the Uganda museum to get a glimpse on each of their culture and traditions.
Visit the Religious sites in Kampala
Besides the abundant cultural attractions, Kampala city is home to various religious beliefs as seen by the different magnificent worship structures thronged by devout believers.
The Anglican cathedral is nestled atop Mengo hill and it is called the Namirembe Cathedral.
The Catholic cathedral is in the same neighborhood on Rubaga hill and it is called the Rubaga cathedral.
Not to miss is the magnificent Uganda national mosque which was constructed with funds from Libya by the Late Maummar Gaddafi, former president of Libya. On arrival at the mosque, if you are dressed inappropriately they do provide cloths for cover up especially to the women and it has the best views of Kampala.
And last but not least, the magnificent Baha'i temple in the suburb of Kampala – Kikaaya hill. This is the only temple of the Baha'i faith in Africa with beautiful gardens and great views of different suburbs of Kampala city.
Have a taste of the Uganda Kitchen
What is a memorable visit to Kampala without culinary indulgence?
From the foodie visitor who relishes intercontinental specialties, to the individual that is not afraid to try street food like the famous "rolex", a chapatti wrap with an omelet and an assortment of vegetables inside it. Kampala boasts a range of eateries to serve your culinary needs, Ugandan local dishes inclusive. Look out for hygienic food handling, make note of your allergens and ask the contents of anything new you would wish to try. Also, your appetite is in for a major treat at the different organic, fresh fruit markets like Nakasero. Whatever happens please try the street food – rolex, the organic Matooke with fish or beef in groundnut source and you will thank me later.
Night life
Kampala has earned itself the term "the city that never goes to sleep" with some suburbs active all night. Kampala's revelers enjoy an extravagant nightlife, the city being home to hundreds of bars, clubs and hotels with some open 24/7. A series of exciting events traverse the social calendar, from musical concerts, theatre performances, poetry readings and story nights, you will be spoilt for choice. To have the time of your life, make sure, you are in familiar company, your valuables are in safe custody and don't do anything illegal.
Shopping
The ultimate Kampala to-do list is incomplete without mention of the numerous shopping spots in the city. Upscale shopping malls boast of items from Uganda and outside of it, and so do downtown markets most of which specialize in secondhand commodities for as low as the equivalent of half a dollar in Ugandan shillings. Make sure to go with a reputable Ugandan guide as navigation can be a little tricky for someone unfamiliar with these markets and they could also help you negotiate a bargain from the sellers. Do remember to include a visit to the craft markets, for your choice of craft items from Uganda.
So what are you waiting for, come explore Kampala and Uganda. If you are here for a short stay of Conference or meeting, we can take you for a Kampala walking tour or Kampala city with your choice of sites to visit. Or while on your longer safaris in Uganda, choose to take a day in Kampala.