Planning Rwanda Exploration
Known as the "Land of a Thousand Hills", Rwanda, the East-African captivating country draws the attention of travelers with its awe-inspiringly beautiful landscapes, wildlife diversity, and vibrant culture.
Located in East Africa, Rwanda boasts a unique combo of spectacular natural wonders, amazing biodiversity, and warm hospitality from locals that leaves visitors in awe. Please check out this blog post and know why Rwanda should be at the top of your travel bucket list:
1. Majestic Mountain Gorillas
Perhaps the best reason why travelers flock to Rwanda is to encounter the magnificent mountain gorillas in their natural habitat. Taking a Rwanda gorilla safari exploration to Volcanoes National Park home allows you to spot the significant portion of the world's remaining mountain gorilla population.
Book a Rwanda gorilla safari package and take this wonderful opportunity to trek rare gorilla species. While being close to these gentle giants, observing their natural behavior in the wild, and capturing these moments will make your visit to Rwanda simply worthwhile.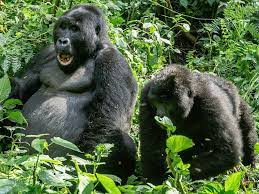 2. Scenic Natural Landscapes
Rwanda's natural landscape is the focal point of your exploration which is characterized by its striking rolling hills, lush rainforests, sparkling lakes, and dramatic volcanoes. From the stunning views of Lake Kivu to the verdant Nyungwe Forest and the volcanic peaks of the Virunga Mountains, the natural beauty of this East African gem never fails to leave visitors in awe. Whether you want to hike through dense forests, explore the tea plantations, or simply marvel at beautiful waterfalls, the magnificent landscapes of Rwanda will make you fall in love with the country for sure.
3. Wildlife Diversity
Apart from exploring the iconic mountain gorillas in Volcanoes National Park, Rwanda offers you a chance to spot a diverse array of wildlife species. Akagera National Park is located in the eastern part of the country, offering incredible game-viewing opportunities.
While visiting there, you can spot wildlife species like lions, elephants, zebras, giraffes, hippos, and different antelope species. If you are a bird lover, you will also be delighted by the abundant avian species found throughout the country.
4. Cultural Heritage and Warm Hospitality:
The cultural heritage of Rwanda is deeply ingrained in the daily lives of the locals. From the traditional Intore dancers and vibrant festivities to the warm hospitality provided by the locals, their culture will captivate and welcome you wholeheartedly. You can plan on visiting the community to learn about their traditional customs, enjoy live performances, and learn more about their rich traditions and country history.
5. Sustainability and Conservation
Rwanda is focused on sustainable tourism practices and wildlife conservation. The country is making efforts to protect the mountain gorillas and their natural habitat and tourism has a significant role in supporting these initiatives. When you visit Rwanda, you will contribute to the conservation of the country's sustainability efforts and the economic development of local communities.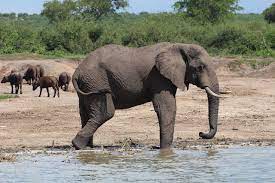 Final Conclusion
Whether you plan on booking a Rwanda gorilla safari or exploring the rich biodiversity and vibrant culture, Kagera Safaris offers a comprehensive range of Rwanda safari tours and itineraries for your best interests and priorities. If you are ready for adventure-filled exploration, wildlife encounters, and cultural immersion in Rwanda, Kagera Safaris promises to offer an experience that will fill your heart and leave an incredible mark on your soul.