Uganda is home to 54 tribes within its borders each with a unique cultural practises, music, dance and food. In instances where the food is similar, it is sometimes prepared differently and has different flavours and rituals. There are different kingdoms but with no political powers; Buganda, Bunyoro, Tooro, Busoga, and the defunct Ankole Kingdom. In some areas there are chiefdoms as opposed to Kingdoms. Each of these kingdoms and chiefdoms has their languages and in some cases, it is just a dialect of the original kingdom. In addition to the culture and community experiences, we have opportunities of visiting the national parks to enjoy the variety that Uganda offers.
Safari highlights
Source of river Nile
Cultural and community experiences
Game drives & Boat cruises
Gorilla tracking
Itinerary
Day 1: Welcome for the Uganda Cultural and Wildlife Tour
On arrival in Uganda, you will be welcomed at Entebbe international Airport by Kagera safaris staff and transferred to your hotel. The tour guide will share with you a short briefing of the next days travels and activities.
Drive time – 20 minutes
Day 2: Transfer to Mbale via Sezibwa
We start the day early with our first stopover at Sezibwa falls for an experience of culture surrounding the falls and Sezibwa river which has an interesting legend as will be told by the tour guide. You will find several people paying pilgrimage to the different Buganda gods believed to heal diseases, cast out curses and give riches. After that experience, we proceed to Jinja and take a boat ride to the source of the Nile. After this, we will overnight in Mbale to start the experience of the Bamasaba culture.
Drive time – 2 hours
B, L & D
Day 3: Mutoto circumcision grounds
The Bamasaba live on the slopes of Mt Elgon with a culture where boys have to brave the circumcision knife before they can be recognised as men. The circumstion happens once every two years in the 'even' years, if its in the odd year, we will simply learn about its significance from the community and not necessasily be part of the experience. Learn to cook the bamboo shoots and enjoy this delicacy of the Bagisu people.
B, L & D
Day 4: Hike to Sipi Falls & Sabiny Cultural Experience
Today we trek the caves and Sipi falls from both the top and bottom. Enjoy the natural splash of the water as it goes over the rocks. Later trek to the top of the falls to have another experience and view. The Sipi falls in a combination of three water falls all on the slopes of Mt Elgon. We shall trek to all three water falls and enjoy the views from the different spots.
In the afternoon, experience the Sabiny who live on Mt Elgon slopes where they currently are engaged in coffee growing with some of the best coffee found anywhere in the world. We will take visit to a coffee plantation and go through the process of making coffee, starting with how it is grown, harvested, stored and crashed to make a cup of coffee. You might have an opportunity to engage in their music and dance.
B, L & D
Day 5: Transfer to Moroto – Karamajong cultural experience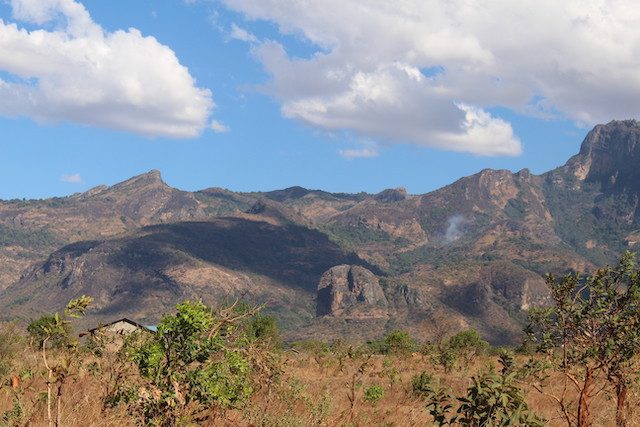 Today transfer to Moroto where we will visit a Karimajong manyata to experience part of their culture. This ensures that the experience you get in this place is authentic in every sense. We arrive at our basic guest house later that evening.
Drive time – 5 hours
B, L & D
Day 6: Full day culture – Karimajong Manyata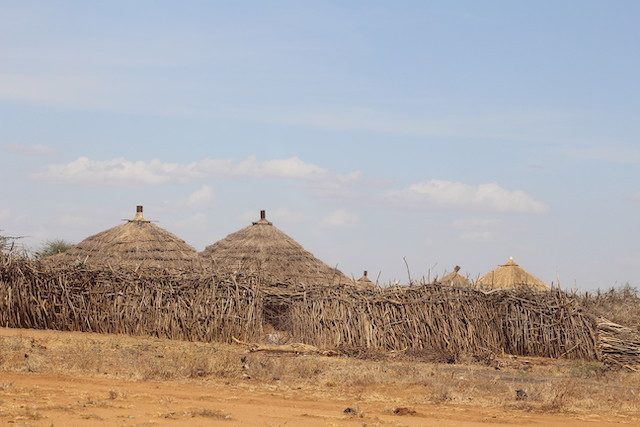 Today we spend a day in the community with the Karimajong tribe. The Karimajong is a unique and interesting culture with families living in the manyata in an extended family setting.
They have a unique way of life where they depend on cattle for livelihood. They have high respect for their elders with them deciding the dealings of the community and their word being the final word.
B, L & D
Day 7: Transfer to Kidepo Valley National Park
The journey to Kidepo valley National Park starts right after breakfast. We drive to this true definition of African wilderness. This remort national park is located on the border with Kenya and South Sudan. The journey to Kidepo valley national park takes us through the country side with beautiful views of Uganda's villages and people.
Drive time – 5 hours
B, L & D
Day 8: Full day game drive in Kidepo Valley National Park
Today we spend the day exploring Kidepo valley national park on a game drive. Our target in Kidepo is to catch up with early raisers and predators before they return to their hideouts as the sun comes out. This park is recovering from years of war in this region and is untouched in many ways. Explore the Kidepo valley and narus river for special species near this seasonal river. Some of the wildlife found in this place include the localized carnivores like the bat-eared fox, striped hyena, aardwolf, caracal, and cheetah. More animals include Elephants, lions, leopards, Giraffes, Buffaloes, and several antelopes.
B, L & D
Day 9: Full day culture – Ik people
Today we spend a day in the commuinity with either the Ik people or one of the Karimajong tribes. We shall decide days before which group to visit, each is unique and interesting culture. The journeyto the Ik involves hiking up the mountains to where they reside. They totally separated from the rest of the world having their own way of life and quite unique language from else where in Uganda.
B, L & D
Day 10: Transfer to Acholi land
After breakfast, we will bid our goodbyes to Kidepo and transfer for an experience of the Acholi culture. Again the scenery is the typical beautiful rural uganda scenery just like the garden of Eden. This part of Uganda is home to the Acholi people who are resilient having survived the LRA which tortured the area.
Drive time – 3 hour
Day 11: Unique Acholi Cuisine, caves & hot springs
Full day cultural experiences at a homestead – get involved the daily chores of the home. Harvest food and get involved in cooking it. Listen to traditional tales and enjoy the dances from community people. This will give you an experience of the Acholi culture that will wash away the stories you have heard about LRA and northern Uganda.
Day 12: Transfer to Murchison Falls National Park
Today we leave for Murchison falls national park right after an early breakfast. Some of you may look forward to a better facility after staying in homesteads or community guesthouses. Take the much needed rest looking forward to an early morning game drive exploring this park.
Drive time – 3 hours
B, L & D
Day 13: Game drives and Boat Safari on River Nile
After an early breakfast we leave for a game drive on the northern bank of the Nile, the animals to look out for include; Giraffes, Elephants, hartebeest, buffaloes, Uganda Kob, Lions and an amazing arena of bird species.
In the afternoon, this wildlife safari will continue on the Nile with a boat ride for game viewing at close quarters. We are likely to see several animals as they come to the Nile to quench their thirst and the residents like Hippos and crocodiles. There is also an amazing array of water birds.
B, L & D
Day 14: Cultural Experience at Boomu Women's Group
Boomu Women's Group was formed in 1999 by subsistence farmers from the villages with the aim of reducing poverty and malnutrition, and providing income for the members.
The scenic village tour tells everyday rural life. Your guide will show you various crops that will end in a visit to the village blacksmith. Storytellers share tales about customs and the local way of life. Depending on interests and time a visit to the nursery, a cooking demonstration or a basket weaving class will be arranged on request.
Drive time – 3 hours
B, L & D
Day 15: Cultural Tour to Bunyoro Kingdom
This morning we depart from Edna's Boomu women's group and have stopover in cultural places in Masindi. We later arrive in Hoima town later that afternoon where we shall visit the palace and royal tombs where some of the Kings of Bunyoro are buried. We then retire to the hotel and enjoy the cultural dances from a group in the adjacent community.
B, L & D
Day 16: Transfer to Tooro Kingdom
Tooro Kingdom was originally part of Bunyoro; a prince against the fathers wish founded it. The journey to Tooro will take us through various plantations and a few roadside markets. We will arrive at our hotel later that afternoon for rest before exploring the area tomorrow.
Drive time – 3 hours
B, L & D
Day 17: The Stunning Fort portal Town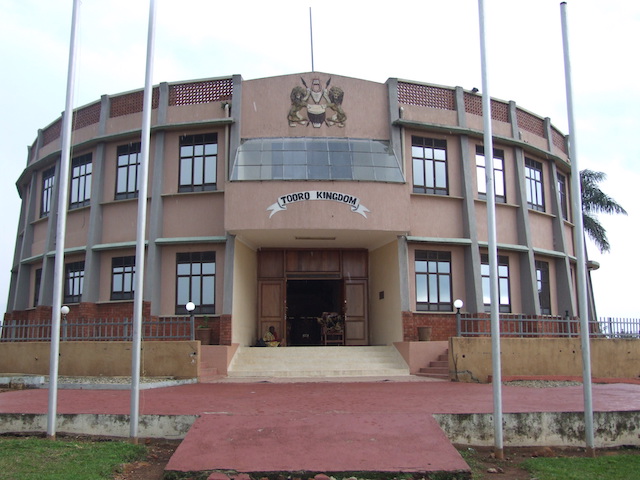 After an early breakfast, we tour Amabere Ga Nyina Mwiru – a cultural site with intriguing historical beliefs. We will have time to visit the palace and engage in cooking and eating the cultural food. Depending on the day of the week, we get to visit a weekly village market day.
B, L & D
Day 18: Transfer to Queen Elizabeth National Park
After breakfast, transfer to a community in the neighbouring Queen Elizabeth national park for a village walk with stops at various stops of interest in their community. Depending on the season, you might get involved in banana beer making, coffee tour experiences, bee hive and honey by products experiences plus the crater lakes tour.
Drive time – 2 hours
B, L & D
Day 19: Game drive and Boat Safari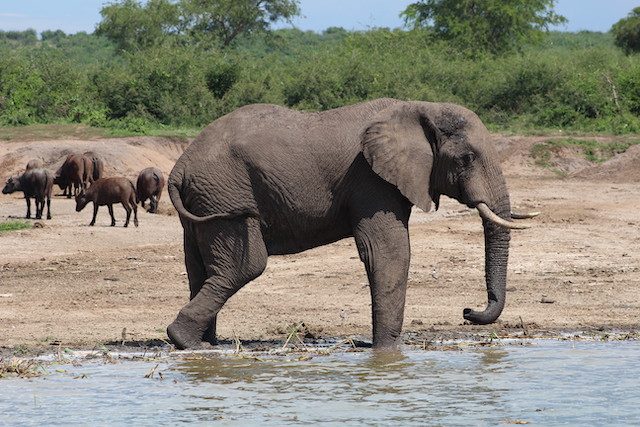 The day begins early, we go towards the mating ground of Uganda Kobs in Kasenyi area of the park in search of different game especially the Lions who prey on the Kobs in the area. We are likely to see Warthogs, Elephants, and Buffaloes etc. on our way. After this experience driving through the park we take a break for lunch after which we leave for the jetty for our boat cruise that afternoon.
In the afternoon, we take a boat safari on the Kazinga Channel; enjoy watching the crocodiles bask in the sun plus numerous Hippos – Kazinga Channel is known to have a high concentration of Hippos, come with your camera ready to snap at Hippos. In addition you have an amazing array of bird life along the shores and several fishermen.
B, L & D
Day 20: Transfer to Bwindi impenetrable national park
We start journey to Bwindi impenetrable national park the home of the rare mountain gorillas. This journey takes us through the Kigezi highlands with great scenery of terraced hills, compare this to the flat areas of eastern Uganda and see the diversity of Ugandan landscapes. Arrive at your lodge next to the impenetrable forest for resting as you prepare for the next day's trek.
Drive time – 4 hours
B, L & D
Day 21: Gorilla tracking
Another highlight of your safari will be meeting with the endangered mountain gorillas in Bwindi impenetrable forest. The driver guide will transfer you to the briefing area to meet the ranger guide and later be divided into groups according to the gorilla group you will be tracking.
Some gorilla families are located far from the briefing area and you will need to drive to the trail head where you will start the trek. Others have trail heads right out of the briefing area.
Gorilla tracking takes anything between one hour to several hours in the impenetrable forest searching for the gorillas with help of trackers. It is a worthwhile undertaking as you observe them closely while they eat, play and rest.
B, L & D
Day 22: Batwa trail experience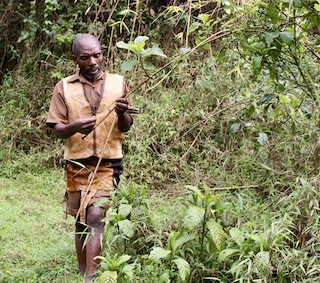 The Batwa are an indigenous tribe that lived in the forest and depended on it for livelihood, they were hunter-gatherers. When the forest was was gazetted for conservation, the batwa who lived in the park left it and went to the community. However the Batwa struggled because they depended on the forest entirely.
In partnership with Uganda wildlife authority, the batwa were allowed to visit the forest as guides and also to collect herbal medicines. Today you have an opportunity to experience their life in the forest with the Batwa guides sharing their life and in turn earning an income for themselves and their families.
B, L & D
Day 23: Transfer for the Ankore Cultural experience
Leave for Mbarara after breakfast with a brief stopover at Great lakes museum. We will be going to a rural homestead/campsite where you will experience the typical village /traditional way of living. Enjoy the rolling hills in the countryside and the colourful roadside markets.
Drive time – 4 hours
B, L & D
Day 24: Ankore Cultural experience
The morning starts before daybreak with milking the long horned Ankore cows. Breakfast is served at homestead before we take a village walk with specific stops in the community. Experience the lifestyle of the people, be part of their farming time, and go to the field with the herdsman. Learn more about their lifestyle, food, and their other native habits. In the evening, you can enjoy traditional dancing and singing of a non-professional local group.
B, L & D
Day 25: Transfer to Kampala
After our breakfast, we start journey to Kampala. We will have a stopover at the Equator monument for pictures, souvenir shopping and lunch. Our last stopover will be at the drum makers before continuing to Kampala.
Drive time – 5 hours
B, L & D
Day 26: Buganda cultural experience & Departure
Take a city tour of Kampala – a city that 'never sleeps', the home of boda boda, amazing cuisine and cultural melting point. We will visit cultural sites like Lubiri and Bulange (Palace and Parliament of Buganda), and Craft markets for souvenirs of your choice (the sites to visit will depend on the available time). Lunch will be in the city and later transfer you to the airport for your departure flight. Thank you for exploring Uganda with us, Bon Voyage!