This Urban Uganda tour will take you to the 3 main urban centres in Uganda namely, Kampala, Entebbe and Jinja. They each offer unique activities and you will notice the pace of life is different in each of these of centres. Entebbe was the original capital Uganda, Kampala is the currrent capital city and business hub of the country where as Jinja was the industrial town but currently known as the Adventure capital of East Africa due to several activities carried out on River Nile.
Safari highlights
Uganda Wildlife Education Centre
Sunset cruise on Lake Victoria
Kampala City tour
White water Rafting on the Nile
Source of River Nile
Day 1: Entebbe Tour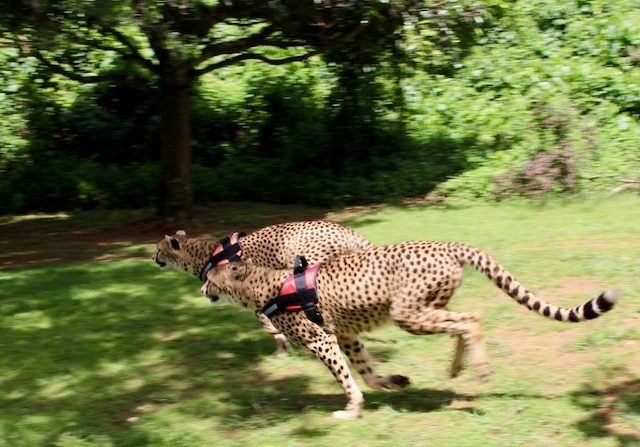 Entebbe is the oldest town and the first capital city of Uganda. It is along the shores of Lake Victoria and gateway to many Islands on Lake Victoria – the largest fresh water lake in Africa and second largest in the world. Our first visit will be to the Entebbe botanical gardens for a variety of trees, medicianl plants and plants. Next we shall participate in the 'behind the scenes' program at Uganda Wildlife Education Center where we will have an opportunity to get closer to some of the animals by participating in the feeding program. Animals to see at UWEC include; Elephant, Lions, Leopard, Giraffee, Bush buck, water buck, Crocodile, Zebra, Buffalo  etc. and several birds. After this experience at UWEC, we shall take a relaxing boat cruise on Lake victoria for a sunset cruise. We hope to be able to reach the equator monuments showing the imaginary equator line as it crosses Lake Victoria.
Meal plan – Lunch & Dinner
Accommodation
Up market – Hotel No 5
Mid-range – Best Western Garden Hotel
Day 2: Kampala City Tour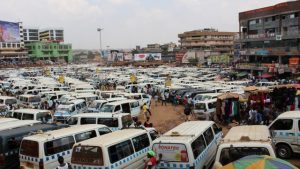 Kampala is the capital city of Uganda and a cultural melting pot of the country where you will find every tribe and language represented. Kampala is home to the crazy bodaboda, Rolex – a quick snack and an unforgettable nightlife. It is the city that never goes to sleep and the hangout city in East Africa.  You will have an opportunity to visit some cultural, religious, and historical sites like Lubiri, Gadhafi National Mosque, Namirembe Cathedrals, Baha'i Temple – only one in Africa and Craft markets for souvenirs of your choice and the famous taxi parks where you are able to find public taxis to almost any destination in Kampala and Uganda.
Journey time – 1 hour
Meal plan – B, L & D
Accommodation
Up market – Kampala Serena
Mid-range – Cassia Lodge
Day 3: Sezibwa Falls and Mabira forest walk
The journey to Jinja takes you throught beautiful countryside scenery driving through several plantations of sugar and tea, and colorful roadside fruit markets.
Our first stopover on this tour to Jinja is Sezibwa falls on River Sezibwa traditionally believed to been born by a woman. There is so much cultural experiences and learning about the africa traditional beliefs of Buganda and the great legend of Sezibwa.
Next stop is a hike through Mabira Forest, the nearest tropical forest to Kampala. On arrival at the eco tourism site, we will given a tour guide to us througth the forest. He will share the rich heritage of the Uganda people who lived in the forest and you will have opportunities of sighting or listening to different bird species, beautiful butterflies, primates, and tree species.
Finally, the highlight of your trip – a boat ride to the "Source of the Nile" at the now submerged Rippon Falls. This is where the Nile starts its 4000-mile journey to the Mediterean Sea from Lake Victoria.
Journey time – 2 hours
Meal plan – B, L & D
Accommodation
Up market – Wildwaters Lodge
Mid-range – Haven Lodge
Day 4: Full day White Water Rafting on the Nile
Go rafting on the longest river in the world for a fulfilling adventure – do not wait to hear about it. The white water rafting goes through some of the best grade five rapids with wildly spectacular leaps and drops; enjoy the scenery of heavily forested islands and the roar of various waterfalls.
Optional activities:  bungee jumping, squad biking, horseback safari, kayaking, jet boating and walk in the nearby communities
B & L
Tour includes
Ground transport
Entrance to UWEC
White Water rafting
Kampala City tour
Sunset Cruise on Lake Victoria
Bottled water in the safari vehicle
Full board accommodation
Service of an English-speaking driver guide
All mentioned activities except for the optional ones
Tour excludes
Extras at the accommodation i.e. drinks, telephone, laundry etc.
Tips to porters and driver/ guide
Insurance