Uganda is a beautiful land locked country located across the Equator that those who know about it flock it for Uganda safaris in search of different wildlife and beautiful scenery. Most people know Uganda because of the beautiful and friendly people, great organic foods and fruits all year and the amazing landscape and weather. At Kagera Safaris we share with you our 7 wonders of Uganda.
The Source of the Nile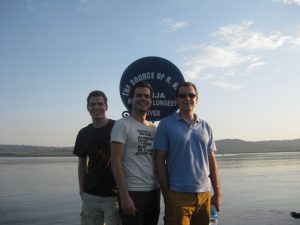 The longest river in the world, river Nile has its source in Jinja – Uganda on Lake Victoria. You take a boat trip on Lake Victoria to the place where the Nile starts to flow out of Lake Victoria which is land marked by a sigh post. Make sure to take a guide with you and learn a bit more of the cultural history of this place.
Jinja is located about 80kms from Kampala which is the capital of Uganda. Jinja is also known as the adventure capital of East Africa because of the many activities one can do this area most of which are centered around the River Nile – from Bungee jumping to kiss the Nile, to white water rafting, kayaking, jet boat and the Squad biking.
Lake Bunyonyi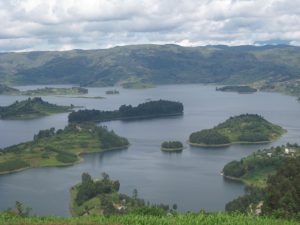 The picturesque Lake Bunyonyi is one of the wonders of Uganda comprising of 29 islets. While it is said to be the second deepest lake in Africa after Tanganyika, the lake is free of predator marine animals like the crocodile and hippopotamus making it ideal for a good swim.
The lake is also famous for its abundance of bird life with over 200 bird species. It is from this fact that it is aptly named Lake "Bunyonyi" which means "the place of little birds". It has rich history and beautiful cultural experiences when you visit.
Rwenzori mountains – Snow at the Equator
The Rwenzori mountain ranges comprise of six different massifs, that is Mt Stanley, Mt Speke, Mt Gessi, Mt Luigi di Savoa, Mt Baker and Mt Emin. The highest peak – Magherita towers at a high 5109m which his snow capped throughout the year. Mt Rwenzori comprises different altitude zones, all filled with vegetation and animals unique to each one of them making the ranges a wonder to behold. It has the highest mountain ranges making it a more difficult hike compared to Kilimanjaro- the highest mountain in Africa. Being a cross the equator and still having snow all year round makes it our list of Uganda's wonders.
Unique Culture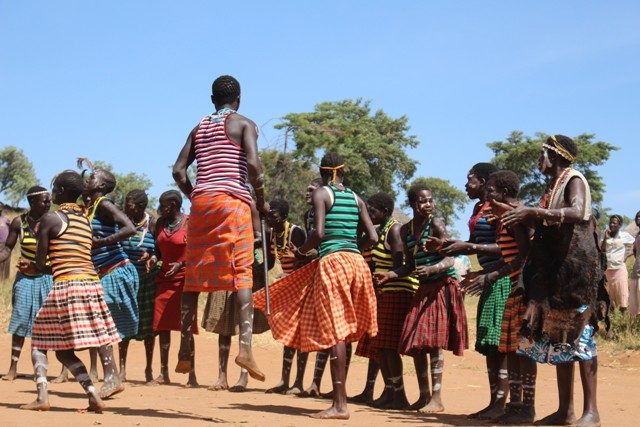 The people of Uganda consist of diverse ethnic groups, which are divided into tribes. There are over 50 tribes distinguished by specific cultural norms, language, foods and ceremonies.
Each tribe has unique food or at least a unique way of preparing them and unique rites of passage at different stages of life; birth, puberty, marriage and death. You want to experience this while visiting Uganda on a cultural tour.
Uganda's landscape
Uganda's landscape is one of the highlights for visitors to the Pearl of Africa. You drive through mountains, hills, valleys, Savannah areas, cross rivers and lakes all in the same day. Uganda is nestled in the tropics of Africa with the equator crossing which means we have an abundance of Sunshine punctuated by seasonal showers of rainfall.
Uganda is watered by a series of spectacular lakes, rivers and wetlands – it is no wonder that Uganda's surface is 18% covered by water. Enjoy the winding hills and flat lands plus numerous water bodies.
Uganda Martyrs Shrine Namugongo
The Basilica which features great religious and cultural significance in the history of Uganda was enacted to commemorate the 32 young Christian converts who were executed on the orders of the then king of Buganda – Kabaka Mwanga ||. This was after their refusal to denounce their new beliefs, an act that was considered as disloyalty to the king.
Every 3rd June each year, religious devouts from different parts of Uganda, Africa and the world at large throng the shrine to pay pilgrimage to this historic site.
Murchison falls
Also known as Kabalega falls, the massive waterfalls are found in the Murchison falls national park. They are by far the strongest falls as the River Nile is forced through a 7meter gorge and it violently gushes onto the rocks with a force, eventually flowing into a stream leading to Lake Albert.
The picturesque Murchison falls drapes a magnificent backdrop for the Murchison falls National park where nature and wildlife thrives.