Cultural Tours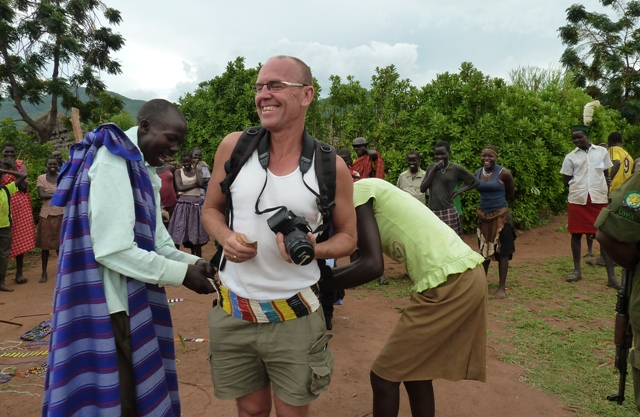 Cultural tours enable the travelers to visit and interact with cultures of the areas they visit. We are committed to taking you on cultural safaris in addition to our other Uganda safaris and Rwanda safaris i.e. gorilla trekking, wildlife safaris, birding safaris and hiking. Visitors to a particular area or home have an opportunity to be part of the music, dance, drama and folktales. They learn about the values of the people and participate in cooking of traditional food and thereafter eating fresh organic meals. You can request different element of the cultural experiences to be added on your otherwise wildlife tour or gorilla safari itinerary.
The Batwa Trail (Uganda & Rwanda)
The Batwa people inhabited the dense forests at the foot of the Virunga's for Centuries – long before the agriculturalist, herders people, and establishment of national parks. They were a hunter-gatherers tribe that lived in the forest and depended on it for food and medicinal purposes. Batwa people had a vast knowledge of forest plants, a whole range of techniques for hunting and gathering. It was customary for this knowledge to be passed on orally through dancing, song, and storytelling. Request the Batwa experience to be added on your visit to Uganda and Rwanda and learn more about the life of these amazing group.
Pastoralists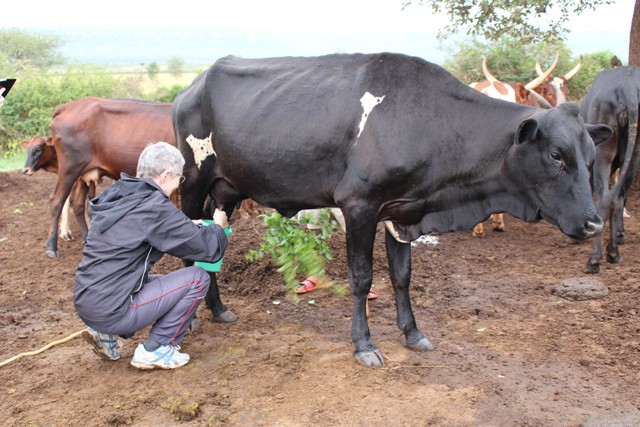 The nomadic pastoralists grazed their cattle moving locations depending on availability of water and pasture for their animals. Due to a population explosion they have had to settle on farmlands and significantly reduce on the number of cattle they own. However apart from the movements they did in the past, their culture is still rich centered on cattle and milk products. You will have an amazing time learning about their unique lifestyle.
Cultivators
The cultivators on the other hand derived livelihood from working the land and hunting. The daily chores of these people are currently centered on gardening as there is very minimal hunting due to population increase hence limited land with forests and game reserves. In the recent past both the cattle keepers and agriculturalist are engaged in cattle rearing and cultivation of the land. Visiting the home of a cultivator will give you opportunities to learn about the different foods grown
Community tours  
Kagera Safaris encourages travelers to visit local people in their communities which is one way of contributing to the incomes of the locals. This is a win win for both travelers and the communities because it provides travelers with an opportunity to experience the community life and appreciate the daily lives of the people. You can request an activity in a community to be added on Uganda safari itinerary. Alternatively you can spend days in the community or just hours participating in a chore or visit a local school. Our desire is that locals get to earn directly from the 'tourism dollar' and bring about development in their communities. This we realize also contributes heavily to conservation as they are protective of the wildlife they benefit from.
Visit local school/health center: Here you can visit a local school or health center which takes anything between 1 to 3 hours depending on what you engage in while at the school/health center. This allows you to learn more about the education and health systems of the countries. You can bring along small things to give a way to the people like scholastic materials, balls etc. If this is part of your itinerary you are encouraged to carry along something to leave with the pupils or as a contribution to school or health center.
Village Walk:
This takes you through the community stopping at various sites like tea/coffee farms (tea experience/coffee experience) if they have such in their village, a waterfall, distillation site of local gin, banana-beer brewing demonstration site, a traditional healer, a primary school, bird-watching in a community, music and performance. These walks are laid back and just provide an opportunity for you to interact with the community especially the children who are always eager to interact with visitors.
This kind of walks can take approximately three hours depending on the sights and activities; however, visitors are free to choose the sites of particular interest and opt for a shorter itinerary.
Home stays: With more time and interest in immersing yourself further in the culture and community of the area you visit, you can choose a few days to stay with a local family. Here you will have the opportunity to get involved in the daily chores of this family and eat the traditional and adapted foods.
Cultural Tours in Uganda and Rwanda