The beautiful and exceptional Baker's Lodge is one of the up market lodges situated on the south bank of the mighty Nile River in Murchison falls national park.The lodge derives its name from the historic English explores Samuel Baker. Baker's lodge offers visitors breathtaking views of the Nile River with islands hosting nesting egret birds, elephants bathing and pods of hippos regularly viewed. The environment surrounding the lodge is peaceful and tranquil with direct river access, large shady trees and wetland areas hosting abundant bird life along the water's edge.
Baker's Lodge has spacious thatched safari suites which have excellent views of the Nile River. Each of the thatched safari suites is raised from the ground on supporting pillars with its own deck overlooking the river. The thatched safari suites have comfortable solid wooden beds with hanging mosquito nets, netted windows with opening options, and beautiful locally crafted items for the accessories in the rooms. The ensuite bathrooms are open plan with solar hot water showers and baths with a view in some units. The lodge has solar lighting and the thatched safari suites are fan cooled.
Baker's Lodge has a thatched central lounge, bar and dining area raised with wooden decks all around. The bar offers visitors at the lodge a good selection of wines, spirits and other bar items, all you have to do is make the order and their well trained staff team will be at your service. The lodge offers a full multi course dining offering visitors choices depending on their preferences. Hot beverages are available at the establishment throughout the day on a self-service basis. If a visitor wishes to enjoy a hot beverage early morning the well trained staff at Baker's lodge will make at early morning wake up call, delivery. Guests can also enjoy alfresco dining on the lodge's decks or besides the river only when the weather conditions are favorable.
The lodge has a state of the art swimming pool facility which offers guests an option to relax and cool off after the day's activities and enjoy the views of the sunset. There is also a curio shop with a range of local crafts for sale this offers an opportunity to guests to purchase beautiful and well-crafted souvenirs and gifts from Uganda.
Baker's Lodge is open all year round and you can get to Baker's Lodge by road from Kampala the capital city of Uganda or by air using scheduled and charter flights which land at Bugungu air strip 20 minutes' drive away on the south bank of the river.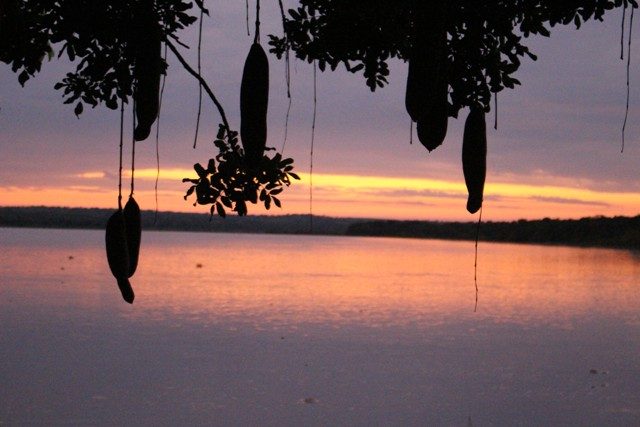 Activities
Top of Murchison falls Hiking and walk
Boat Safaris to the Victoria Nile delta
Boat safaris to Murchison Falls
Sport Fishing
Chimpanzee trekking in Budongo forest
Leisure cruises on The Nile River
Safari Vehicle game drives