ENTEBBE | MURCHISON FALLS | KIBALE FOREST  | QUEEN ELIZABETH | BWINDI FOREST | VOLCANOES | LAKE KIVU | KIGALI
15 DAYS | 14 NIGHTS
ITINERARY HIGHLIGHTS
This 15 days' safari will give you an opportunity to experience the scenery, nature, wildlife and people of Uganda and Rwanda. You will visit different national parks and tourism sights. Starting with the beautiful Murchison falls national park with a stopover at Ziwa Rhino sanctuary. The primate capital of the world – Kibale national park for an experience tracking chimpanzees. Queen Elizabeth national park for a wide range of wildlife and beautiful scenery of crater lakes. The fantastic Bwindi impenetrable national park for the ultimate gorilla trekking experience. You will then proceed to Rwanda's Volcanoes national park for golden monkey trekking and a down time at Lake Kivu. And finally end this beautiful experience exploring Kigali.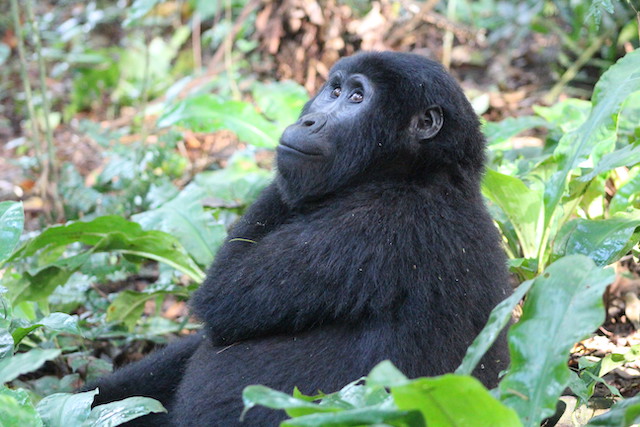 DAY 1: WELCOME TO THE PEARL OF AFRICA – UGANDA
Start your 15 days Uganda & Rwanda safari today. Arrive at Entebbe International Airport where you will be welcomed to Uganda by a Kagera Safaris representative. You will then be transferred to your hotelin Entebbe.
Hotel No 5 (Dinner)
DAY 2: MURCHISON FALLS | MEET THE RHINOS
Have an early breakfast and depart for Murchison Falls National Park. The journey is a magical adventure with short stopovers. You will have a stopover at Ziwa Rhino sanctuary for Rhino trekking.
After this experience, proceed to the park with a stopover at the "top of the falls", watch the Nile as it is forced through a 7m gorge. Continue to your lodge for overnight.
Murchison River Lodge (Breakfast, Lunch & Dinner)
DAY 3: MURCHISON FALLS  | DISCOVER WILDLIFE
Murchison Falls National park is the biggest in Uganda and offers fulfilling game viewing. The game drives start early morning right after breakfast which increases the chances of sighting different animals especially the predators that tend to go into hiding during the heat of the day. The game drive happens in the northern bank of River Nile, where we look out for giraffes, elephants, hartebeest, Buffaloes, Leopards, Lions and different bird species.
In the after-noon, the safari will continue on River Nile – Nile boat safari towards the mighty Murchison falls. The relaxed boat safari provides more opportunities for spotting a variety of animals and birds and falls from.
Murchison River Lodge (Breakfast, Lunch & Dinner)
DAY 4: KIBALE FOREST | PRIMATE CAPITAL OF EAST AFRICA
Today morning after breakfast, you will leave for Kibale national park known as the Primate capital of the World. The drive is through Uganda's countryside before arriving at your lodge for overnight.
Primate Lodge (Breakfast, Lunch & Dinner)
DAY 5: KIBALE FOREST | MEET THE CHIMPANZEES
Today after breakfast you embark on the chimpanzee trekking activity, chimpanzees share 97% of man's DNA and are referred to as man's closest relatives.  The trek starts with a briefing from your ranger guide about your chimpanzee trek. This experience offers you an opportunity to view these primates in their natural habitat. After locating the chimpanzees, you are allowed to spend one hour watching them.
In the afternoon, take a walk in the Bigodi community and interact with the locals. Get a coffee experience, banana beer making experience, basketry and listen from the medicine man.
Primate Lodge (Breakfast, Lunch & Dinner)
DAY 6: QUEEN ELIZABETH NATIONAL PARK | BOAT SAFARI
After breakfast, leave for a relaxing boat ride on the Kazinga Channel which connects lake Albert to Lake George. Watch out for different species of birds on the channel banks; hippos, crocodiles and many other animals.
After this experience, transfer to Ishasha Sector of Queen Elizabeth National park.
Ishasha Wilderness Camp (Breakfast, Lunch & Dinner)

DAY 7: SAFARI IN ISHASHA | BUSH BREAKFAST
Spend the morning exploring the Ishasha sector for tree climbing lions. In addition watch for other animals in the Ishasha plains. Have a bush breakfast and later retire to the lodge for lunch and a relaxed afternoon.
In the evening, return to the park for a short game drive which will end with a sun downer in the park. Enjoy the sunset with a drink reminiscing on the days experience.
Ishasha Wilderness Camp (Breakfast, Lunch & Dinner)
DAY 8: BWINDI FOREST | THE HOME OF MOUNTAIN GORILLAS
Have a morning nature walk in Ishasha.
Leave for Bwindi impenetrable National Park which is home to bird species, butterflies, primates and mammals. As you travel enjoy the beautiful scenery of Uganda and enjoy the terraced hills of Kigezi highlands.
Buhoma Lodge (Breakfast, Lunch & Dinner)
 DAY 9: BWIND FOREST | GORILLA TREKKING
Today you will hike through the impenetrable forest in search of the endangered mountain Gorillas but first, you will receive briefing from a ranger guide. After briefing from the ranger guide you start your hike into the forest, however some Gorilla groups are away from the briefing point so your guide will drive you to starting point. Enjoy the day in the impenetrable forest, you have up to one hour with the gorillas once you locate them.
Buhoma Lodge (Breakfast, Lunch & Dinner)
DAY 10: VOLCANOES, RWANDA | THE LAND OF A THOUSAND HILLS
Leave for Volcanoes national park in Rwanda via the Cyanika border. Enjoy opportunities for photos as you drive through the winding roads in the southern part of Uganda. You will arrive at your lodge in time for lunch or it will be a picnic enroute.
Five Volcanoes Boutique Hotel (Breakfast, Lunch & Dinner)
DAY 11: GOLDEN MONKEYS & GORILLA GUARDIANS VILLAGE
Golden monkeys are found in the Virunga volcanoes shared between Uganda, Rwanda and DR Congo. After a short brief from the ranger guides, you will start your hike up in search of the golden monkeys. You will be joined by enforcement officers to help in case you meet buffaloes which can be dangerous. The golden monkeys are generally more active than the gorillas and you will follow them as they move to feed. Just like gorilla trekking, you are only allowed to spend 1 hour with the golden monkey before you start your descent back.
In the afternoon – visit the Gorilla Guardians village formerly known as Iby'Iwacu cultural village for a glimpse into the culture and history of Rwanda. Here you will have a summary of the Rwandan culture over the years.
Five Volcanoes Boutique Hotel (Breakfast, Lunch & Dinner)
DAY 12: TO LAKE KIVU
After this experience, leave for the beautiful Lake Kivu. Visit the former Imbabazi orphanage and learn about their work. Continue to your hotel along Lake Kivu. Relax at the lakeside in the evening sipping a way to your favourite drink.
Cleo Lake Kivu Hotel (Breakfast, Lunch & Dinner)
DAY 13: EXPLORE LAKE KIVU
Have a lazy morning and later take a boat ride on Lake Kivu.
Depending on one's interests, you can engage on kayaking on lake kivu. This can be arranged by your tour guide if it is of interest to you. (Optional and would be paid for directly, out of pocket)
Cleo Lake Kivu Hotel (Breakfast, Lunch & Dinner)
DAY 14: KIGALI | KIGALI CITY TOUR
After breakfast your tour guide will transfer you to Kigali city where you will have a city tour exploring the highlights of the city before you retire to your hotel.
Visit the Kigali genocide memorial center, Inema arts center, Nyamirambo women's center, and Kimironko market depending on time. You will also visit the craft centres where you are able to purchase souvenirs from your stay in Rwanda in turn supporting several families.
Four Points by Sheraton (Breakfast, Lunch & Dinner)
DAY 15: DEPARTURE
We do hope you had an amazing time exploring the beauty of Uganda and Rwanda. Thank you for choosing to spend your time and money contributing to these countries. Your driver guide will transfer you to the airport for your flight home. .
(Breakfast & Lunch)
***END OF YOUR SAFARI***
DATES
4th – 18th March 2024
5th – 19th June 2024
2nd – 16th September 2024
1st  – 16th December 2024
RATES AND INCLUSIONS – Price based on shared double/ twin rooms

Minimum 2 Pax and Maximum 12 Pax

Starting from USD 9865 per person sharing depending on group size.

Single Room Supplement – $2070. This is not always be guaranteed because some of the camps are small. We shall advise on availability.

The Package Includes:

Arrival and departure airport transfers
Ground transportation in 4×4 Safari Jeeps
Accommodation as shown in the itinerary
Meals as showed in the itinerary
Services of a qualified English-speaking Driver Guide
Water in the vehicle for all overland sectors
Rhino trekking
Conservation park fees
Game drives
Boat safaris
Top of the falls
Chimpanzee Permit
Bigodi community tour
Gorilla permit
Golden monkey permit
Community experiences
Kigali city tour
Community fund

All relevant Government taxes

The Package Excludes:

International flights and applicable airport departure taxes
All passport and visa fees
Internal flights between national parks
Drinks and meals not specified
Laundry in some areas
Gratuities for guide/driver/hotel staff
Any extras and additional activities not mentioned in the itinerary
Travel/medical insurance
Charges incurred as a result of delays beyond our control.
All statutory increases beyond our control.

 
What to pack:
A small, lightweight day backpack
Light, waterproof hiking boots or shoes
Walking socks
Canvas or leather gloves (in case you need to protect your hands from 'spiky' vegetation)
Waterproof trousers/pants
Waterproof jacket or poncho, with hood (or waterproof hat)
Lightweight, quick-dry hiking trousers
Long-sleeved shirts and trousers
Short-sleeved shirts, T-shirts, and Shorts
A sweatshirt or sweater for chilly evenings and early mornings
Sunscreen & after-sun care

Insect repellent
GORILLA PERMITS:
●      Please note we are not able to hold Gorilla Permits provisionally. We are only able to book Gorilla Permits on receipt of full payment for them. Once booked, Gorilla Permits are non-refundable and non-transferable. This applies for chimpanzee permits, golden monkey permits.
TERMS AND CONDITIONS
Payments Terms – A deposit of 50% is required when booking this safari. The remaining balance will be charged 30days prior the start of your safari. For any bookings within 60 days of departure, the full tour amount will be charged upon booking.
Availability of accommodation, permits and activities is not guaranteed until confirmation.  Please Read our Terms and Conditions – https://www.kagerasafaris.com/index.php/terms-and-conditions.
CANCELLATIONS