This 15 Days Uganda safari takes you on a journey of exploring the pearl of Africa. You will start with Kibale forest national park which is one of the best places to trek chimpanzees in Africa after which you will transfer to Kasese and start on the Mt. Rwenzori Hike/Mt. Stanley. You will then end with Bwindi impenetrable national park for your ultimate gorilla trek.
Safari Highlights
Chimpanzee Trekking
Gorilla Trekking
Hiking Mt. Rwenzori/ Mt. Stanley
Day 1: Arrival to Uganda

On arrival at Entebbe International Airport on this day you will be welcomed to Uganda by one of our representatives. After the welcome greetings you will be transferred to your hotel for overnight.
Journey time– 20 minutes
Meal Plan –Dinner
Up market – Hotel No. 5
Mid-range – The Boma
Budget – Secrets Guest House
Day 2: Transfer to Kibale Forest national park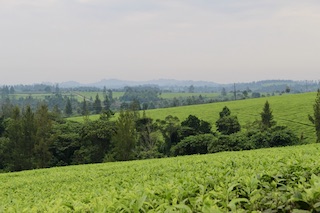 Kibale forest national park is the best safari destinations in Africa for chimpanzee trekking. The journey to Kibale national park takes you through the beautiful scenery and landscape of Uganda. If the landscape gets your attention, you can ask the driver to stop for you to take some photos.
On arrival at the lodge you will be welcomed by the lodge staff who will check you in and you can then have a delicious dinner as you look forward to taking a well-deserved rest.
Journey time– 6 hours
Meal plan – Breakfast, lunch & Dinner
Up market – Papaya Lake Lodge
Mid-range – Turaco Treetops
Budget – Chimpanzee Guest House
Day 3: Chimpanzee trekking and Bigodi Swamp walk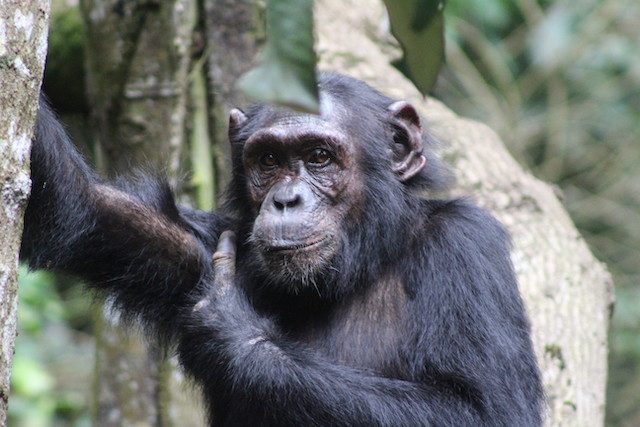 Today morning you will have an early breakfast before you start your chimpanzee trek.  The trek starts with a briefing from your ranger guide about the trek. The chimpanzee trek is an experience that offers you at opportunity to view these primates in their natural habitat. Chimpanzee's share 97% of man's DNA and are referred to as man's closest relatives. After locating the chimpanzees you are allowed to spend one hour watching them and during this time you can capture some good photos.
In the afternoon you will visit the Bigodi community. You will visit the medicine man, women in basketry, banana beer making, and coffee experience.
After this experience, transfer to Kasese where you will overnight in preparation for your hiking experience that starts tomorrow morning.
Journey time – 2 hours
Meal plan – Breakfast, lunch & Dinner
Up market – Equator Snow Lodge
Budget – Sandton Hotel
Day 4: Briefing and Start the hike of Mt. Rwenzori

After an early breakfast you will go to the briefing area where you will meet your guides. You then drive up to the trail head (1667m) and then start the walk along a path that is above the Nyamwamba River at 1727 meters. You will cover a total of 8.6 km with an elevation from 1667 metres to 3171 metres.
After lunch you continue to climb steadily passing a rock shelter (2,785m) which enters through the bamboo zone and becomes steeper. As you get out of the bamboo zone you will be treated to magnificent views of hills and sights of Lake George and Queen Elizabeth.
Samalira Camp
Day 5: Hike up to Kiharo Camp
Breakfast today morning will prepare you for another day of adventure as you cross a small stream. The climb becomes steep for about 200 metres up a narrow moss covered ridge. The thick moss covering the ground and rocks under the giant heather trees is spectacular. After a relatively short climb the trail becomes less steep as we pass over Chavumba then cross a small flat valley to climb up a steady ridge through moss covered trees and misty forests to the top of the ridge. Here we descend steadily and have lunch at Polies Rock Shelter.
After lunch we climb to the Nyamwamba River for 1.6km though old giant heathers covered in moss to Kiharo Camp.
Kiharo camp.
Day 6: Hike past Nyamwamba River and sleep at the third camp

Today start the day of hiking at a height of 3380 meters above sea level. Ascend past Bamwanjara pass and then descend to Kachope lakes. Enjoy the beautiful scenery as you pass the top of some trails. As you go along with your hike you will also pass by the Nyamwamba River and climb along the valley floor with giant lobelias. Retire to the third camp at the end of the day which is at 4065 meters. Have dinner at the camp by the fire and then retire to bed.
Day 7: Transfer to Camp 4

Start the day early after your breakfast. Enjoy the stunning scenery of the main peaks which you can see clearly on a good weather day as you continue your hike. The peaks are for Mt Stanley, Mt Speke in the center, Mt baker. At the end of the day you will climb to Camp 4 where you will retire for the night.
Day 8: Hike past Lake Bujuku and Mt Speke

Today's hike will be less strenuous as you will walk past Kitandara lakes and hike past the valley to Lake Bujuku and Mt Speke. Your night will be spent at camp 5 today as you take your well-deserved rest and look forward to tomorrow's hike.
Day 9: Hike to Alexandra Peak

Today you will wake up very early in the morning so that you can hike up and catch the sunrise over Mt Baker. After this continue hiking till you get to the edge of the glacier, once you get here you put on crampons and harnesses for maximum safety. The Stanley plateau is mainly level surfaced. Reaching the top is exciting at the same time rewarding as you view the Magherita peak and the Alexandra peak.
Descend to Camp 5 have lunch on arrival at the camp and descend to Camp 4.
Day 10: Transfer to Camp 3 via Bamwanjara pass

Today's hike will start from Camp 4 and you continue to Camp 3 via the Bamwanjara pass.
Day 11: Descend past the Namusangi valley

Today you will descend past the Namusangi valley as you will pass through large areas of grass. The descent will take you past small waterfalls, moss covered valley and when you reach a steep section with rocks you will be treated to stunning views of Mutinda peaks. Overnight will be at Mutinda Rock Shelter where the rangers will set up a camp fire and then you will have dinner.
Mutinda Rock Shelter
Day 12: Last day hiking and Transfer to Kasese
Today is the last day of your hike as you will descend to Kalalama camp which overlooks the Kilembe valley and Kasese town. You will have lunch and then continue descending down through the forests. You will walk down the final distance through the montane forest to the ranger's post where you will receive a debriefing from the rangers and then end your hike. Your driver guide will be waiting down for you to transfer you to your hotel in Kasese for overnight.
Meal plan – Breakfast, lunch & Dinner
Up market – Equator Snow Lodge
Budget – Sandton Hotel
Day 13: Transfer to Bwindi Impenetrable National Park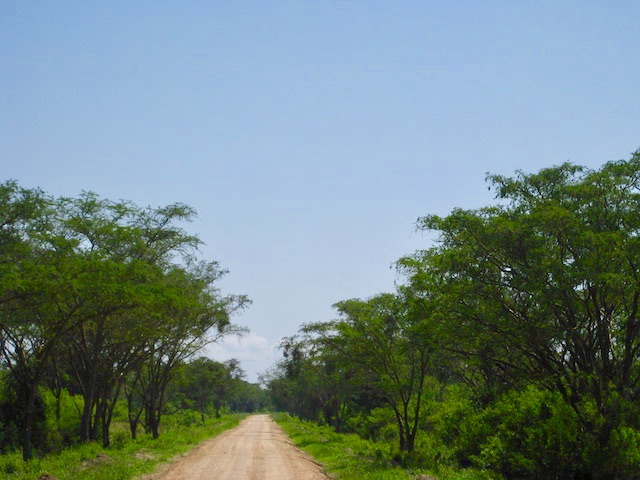 On this day you will transfer to the home of mountain gorillas Bwindi Impenetrable National Park. Bwindi impenetrable National Park is also home to bird species, butterflies, primates and mammals. As you travel enjoy the beautiful scenery to get a real feel of Uganda and enjoy the terraced hills of Kigezi highlands.
Lunch will be along the way or at the lodge depending on the time of arrival.
B, L & D
Journey time – 5 hours
Meal plan – Breakfast, lunch & Dinner
Up market – Buhoma Lodge
Mid-range – Buhoma Haven Lodge
Budget – Ichumbi Gorillla Lodge – Standard rooms
Day 14: Trekking the giants of Bwindi Impenetrable National Park

Today you will hike through the impenetrable forest in search of the endangered mountain Gorillas. After briefing from the ranger guide you start your hike into the forest, however some Gorilla groups are away from the briefing point so your guide will drive you to starting point.
Enjoy the day in the impenetrable forest, you have up to one hour with the gorillas once you locate them. You are advised to keep reasonable silence while watching them.
B, L & D
Day 15:  Transfer to Kampala/Entebbe
Today morning you will transfer to Kampala/ Entebbe from Bwindi impenetrable national park as you end your safari in Uganda.
B & L
Journey time – 8 hours
Included in the Price
Park entrances
Chimpanzee Trekking
Gorilla trekking
Mt.Rwenzori Hiking/ Mt. Stanley
Ground transport per 4WD custom made for safari
Bottled water in the safari vehicle
Full board accommodation as mentioned in the itinerary
Service of an English-speaking driver guide
Driver allowances and park fees for vehicle and driver
All mentioned activities except for the optional ones
Excluded

Extras at the accommodation i.e. drinks, telephone, laundry etc.
Tips to porters and driver/ guide
Insurance
Availability of accommodation, permits and activities is not guaranteed until confirmation.
Terms and Conditions – https://www.kagerasafaris.com/index.php/terms-and-conditions
Other Rwenzori Hiking Safaris
10 Days Hike Rwenzori mountains Safari
11 Day Summit Margherita Peak on Rwenzori Mountains
15 Days Hiking Rwenzori and Best of Uganda Safari
18 Days Hiking Rwenzori and Exploring Uganda