Miles away from the hustle and bustle of the city, in the North-Eastern corner of Uganda is a national park so remote yet worth all the hours of travel; Kidepo Valley National Park for your Uganda safari. Gazetted as national park in 1962 and named 3rd best safari park in Africa by CNN in 2017, the park sits on 1442 square kilometers of open Savannah terrains, vast plains and mountainous landscape, sights quenching the thirst of an adventurous spirit and sating a soul seeking solitude. Why visit Kidepo Valley National Park you ask; here's why:
The People and Culture of Kidepo and Karamoja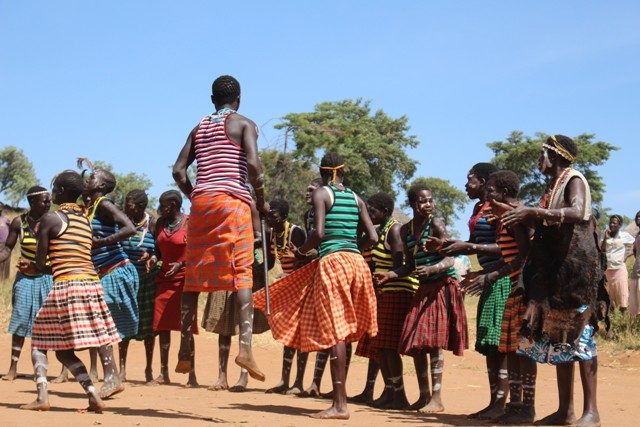 Karamoja region is where the park is premised and two communities of people live in this place; the Ik people and the Karamojong. To the latter, all cows in the world belong to them. Their culture, food, customs and livelihood is centered upon this milky graceful being. Both tribes live in communities. Exploring their beliefs, attempting to fathom their culture, partaking in their traditional meals and watching their folklore or participating in their dance is an experiential session worth travelling miles for to Kidepo Valley National Park.
The Picturesque Landscape
Dirt roads traversing the wilderness reminding you of travelers that came before you to explore the beauty that Kidepo are your welcome sign on a game drive. Vast plains that allow your sight to reach far beyond the places your feet could take you; Mt Morungole that rises above the plains and the open rugged Savannah which fills the terrain of the park are some of the sights your camera shouldn't miss.
The Hot springs
The bubbly Kanangorok Hot Springs loosely translated to mean the place of black stones simmers away near the South-Sudan border and is believed to have healing powers for skin diseases. The drive to the hot springs takes you past the Kidepo river which is seasonal.
Birds
475 bird species and many more that have not been formally recorded thrive in this remote yet beautiful park making the park only second to Queen Elizabeth national park in the realm of bird species. Some birds in Kidepo are specific to the Karamojong region such as the Karamoja Apalis. Other species available for you to tick off your bird list are the Lammergeyer, Verreaux's Eagle, Pygmy Falcon, Egyptian Vulture, Neophron, Black-Breasted Barbet and Ostriches and 5 species of the hornbills.
Wildlife and Flora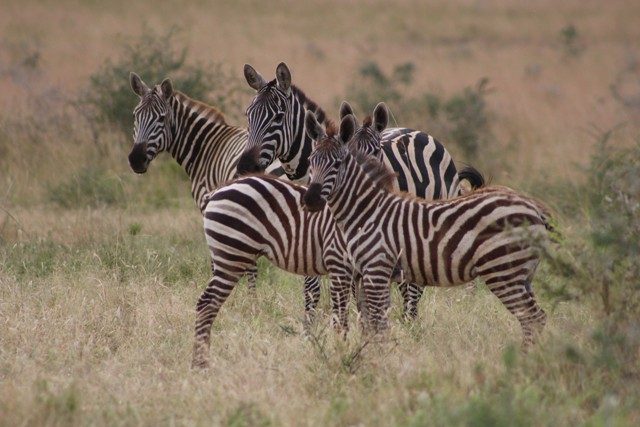 Here is a sneak peek into the wildlife fauna that will cross your path and catch your sight: Zebras, Duikers, Jackson's hartebeests, Elephants, Lions, Elands, Bat Eared Fox, Geunther's Dik-Dik, Jackals, Rothschild Giraffes, Striped Hyenas, Klipsinger, Mountain Reedbucks, Buffalos, Defassa Waterbucks, Cheetah, Kongoni, Kobs, Pata Monkeys, Bush Pigs and the only park with Ostriches. The flora includes; Savannah, Borassus palms, Sausage Trees and Acacia.  To say that the list is exhaustive would be far from the truth.
Visiting Kidepo Valley National Park would add an ounce of description to every category of wildlife mentioned above. Lions will not just be lions but tree climbing lions poised in sausage trees or sprawled on rocks at the entrance of Apoka Park. You will not just tell a story of a crocodile but that of unique crocodiles adapted to the arid conditions of the park measuring 2.5Meters as opposed to the usual 4Metres. Visiting Kidepo not only gives you a chance to check the box against sights, sounds, wildlife species and birds, but leaves you with a story to tell about each bird, animal, tree or rock.
Side note to the imminent traveller;As you launch out to explore Kidepo Valley National Park, carry along with you light cotton clothes for the heat of day and layers for the cold that comes by night and at dawn. A camera to freeze your experience for posterity, sunscreen to shield your skin from and enough water to quench your thirst in this arid region are some of the things that should not miss in your luggage. Bon Voyage!